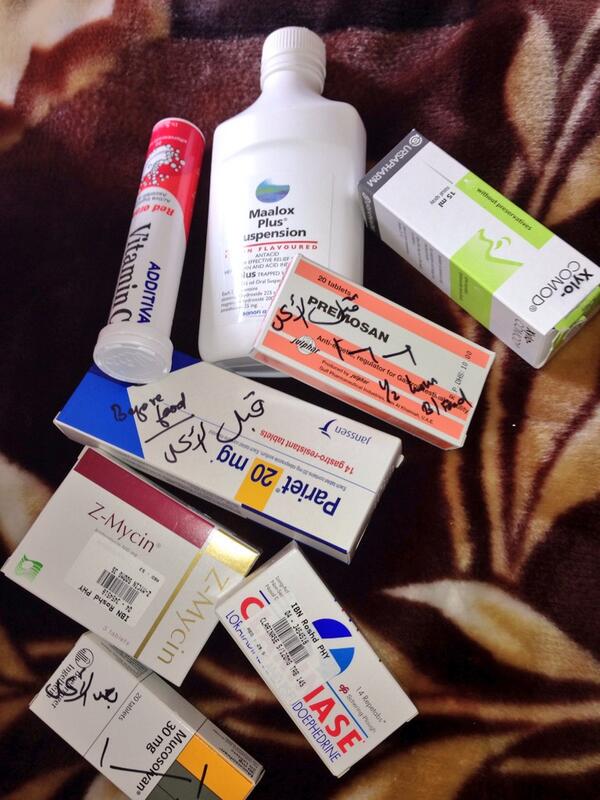 Sick 😷😩😭 all these medicines 💊💉 pic.twitter.com/elecNIGsPu
— ★Diana Haddad★ (@DianaHaddad) February 11, 2014
While paparazzi often go through celebrities trach bins to figure out what kind of food, they are eating and what medications they are on....one Lebanses pop star may have had a case of the TMI, when she shared with her followers a collection of the medications she is on. I cannot tell what these medications are for, but I know I can only tell the Vitamin C one. Now, this is a creative force to let people and fans know more about the life of their entertainer by the entertainer. So this is a first, I am not aware of any other celebrates who have done this. Maybe she has a cold, and that's something that looks like nasal shots. so much for glamour!
What do you see? Can you make out these medications? whatever it's hope Diana, the princess of Arabic pop makes a speedy recovery.
In other news Diana Haddad continues to work on her upcoming album and shooting new music videos. She has been attached to the Hala Feb music festival in Kuwait where she dazzled them all with her music, grace and warm personality.
Diana Haddad - Albi Wafi 2012 | ديانا حداد - كليب قلبي وفي جـديد