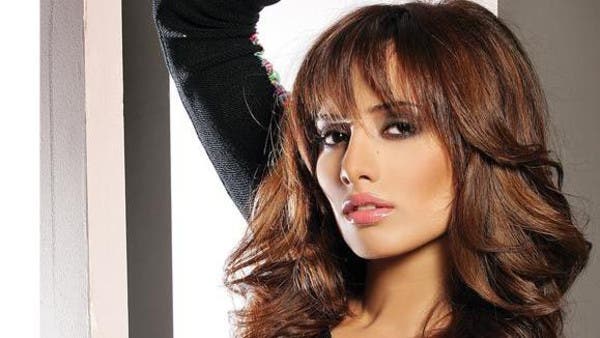 I am now beginning to have my doubts about the Ahmed Ezz and Zeina tale. Zeina continues to claim Egyptian actor Ahmed Ezz is the father of her twin boys--she gave birth to them in the California here in the states last October.
Ahmed Ezz did not speak on this record for over a month, and neither did Zeina, but leaks from the media and some stories came out with some alleged details. Ahmed Ezz came on national TV in Egypt and spoke for a total of two minutes about those allegations, "I am innocent, and
my manhood stops me
from talking about people's affairs and morals." That was it. "I wasn't going to address this topic, but when this was blown out of proportion I had to clear my name"
We know that he countersued Zeina who was asking for a paternity test, and when it came to the date for both of them to show up on court,
Zeina failed to show up on that date
--she said her lawyer is abroad at the moment and he could not be present. However
her attorney said
, she did not have to show up as Ahmed Ezz was the only one who needed to be there. The plaintiff needed to make an appearance not the defendant.
In other news now we know more about he drama, thanks to Ahmed Ezz who hired the most vocal attorney and celebrity asshole Mortada Mansour, "
They did not get married
, and this is why the DNA test cannot be requested" In other words, they are not denying his paternity, only that
they were never married
. I hate how he tried to shame Zeina for sleeping with Ahmed Ezz as if that playboy was a victim. He also said that Zeina forged some marriage papers while she was in the United States. Zeina did not give in, she said, "Ahmed Ezz talks about his manhood a lot,
show us he is a man by taking the test
" "Then, he can how us his manhood in a court of law."
This is becoming a bizarre episode, I do not understand why would Zeina lie about this? I believe what she has to say, but I am clueless on Ahmed Ezz, I will be surprised if he was not the father. He may be doing this to protect his name and his career.
Meanwhile, Ahmed Ezz continues to film his big TV drama "Excellence"
برومو مسلسل الاكسلانس احمد عز فى رمضان - Excellence Promo Ahmed Ezz Ramadan 2014